Residential Locksmith Services
Emergency Residential Locksmith Service (516) 817-6953
If your key snaps off in your home's or apartment's front door lock can you get help right away? The answer is "yes"…all you need to do is call our 24-7 emergency residential locksmith service at the number above. We are located in the heart of Nassau County, Long Island so we are very close by to all residential locations. We will be at your home or apartment within a very short period of time – day or night to fix your lock.
Non-Emergency Residential Locksmith Service
Of course getting access to a 24-hour locksmith is important when you have an emergency such as when you lock yourself out of your home or you need to get a lock and key set rekeyed immediately.
However, it is also important to know that our company is available to discuss all of your family's residential security needs. For example, if you're looking to install security bars on your windows and perhaps a closed-circuit television network, then you are in the right place because we can discuss all of these, as well as other security measures for your residence. We can help you make your home safer and protect your family at all times.
In many ways, a professional locksmith can help you to develop a security plan that may be a bit more comprehensive than simply installing an alarm system. There is much more to consider when it comes to home security.
Residential Lock Installation Services for Your House or Apartment
The process of installing a lock requires a lot of precision in order to be done right. Therefore, to get the maximum safety benefits from your locks, you need to make sure that they are installed properly. That's why you should always contact a professional locksmith to install the door locks for your home or apartment. Our experienced locksmiths are highly trained and are able to provide lock changes, lockouts, and any security consultations to any residential property.
Our locksmith professionals can work on any style of home safe or lock in addition to carrying only the top of the line lock materials. Some of the products we feature include Security access control and keyless door locks.
We are experts in the most common calls so if you need deadbolts re-keyed, a locked door unlocked or even mailbox locks give us a call today!
We are located in Nassau County, Long Island and provide expert locksmith services to the residents of the Town of Oyster Bay, the Town of Hempstead and North Hempstead, as well as the City of Glen Cove and the City of Long Beach.
Residential Locks We Service: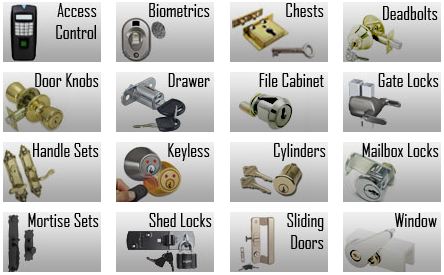 Lock Brands and Manufacturers